Good moring Gents,
I would ask You for help in my project.
My hobby is paper-models designing and building - currently I'm working on HNoMS Thor Heyerdahl F314, (Nansen class, scale 1:200.)
See this link:
>>>>> Bare registrerte brukere kan se lenker <<<<<,
[TRYKK HER FOR Å BLI MEDLEM AV MILFORUM]
I'm stuck with lack of detailed drawings, blueprints, and photos, showing details of main deck and superstructures.
My question to You is: is there anybody who can help me and provide pictures of areas marked with red arrows?: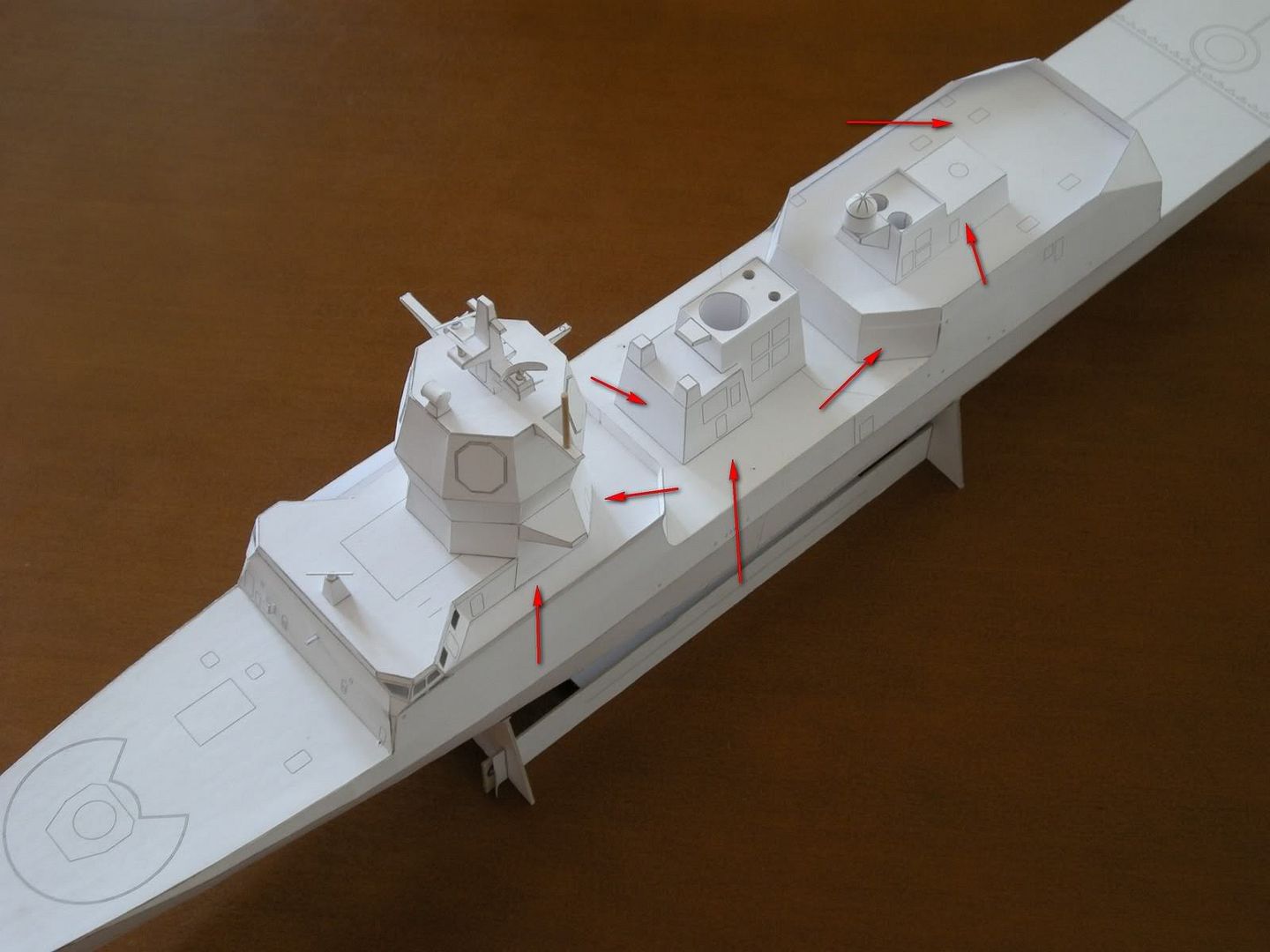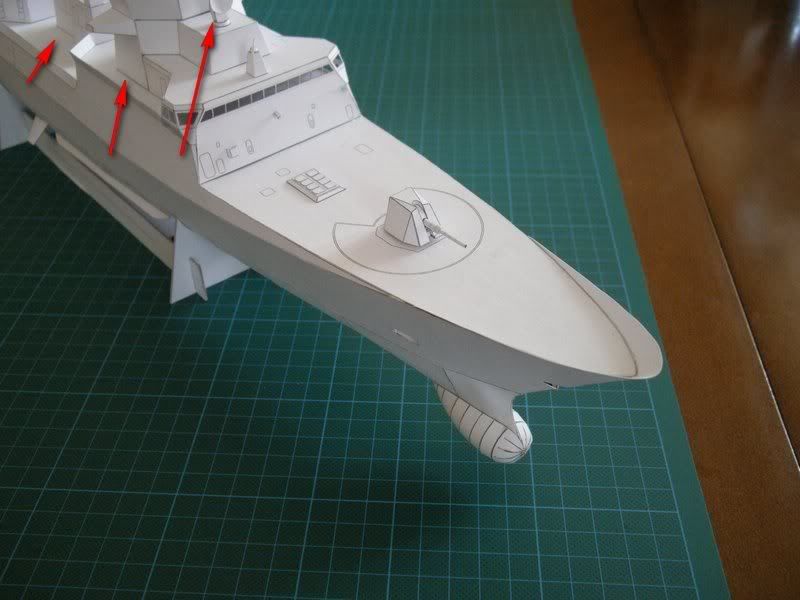 To be specified, I would like to see:
- superstructure
- base of main mast,
- midships
- funnel in the midships and helo-hangar roof,
- helo-hangar roof details incl life-rafts
- RHIBs with cranes (port and starboard)
- AN/SPG62 target illuminators (FCRs)
- RBS 15 containers (if there are any mounted on any ship Nansen class)
Of course, I'm interested only in unclassified data.
I will appreciate any help
Thanks in advance.
Harp.